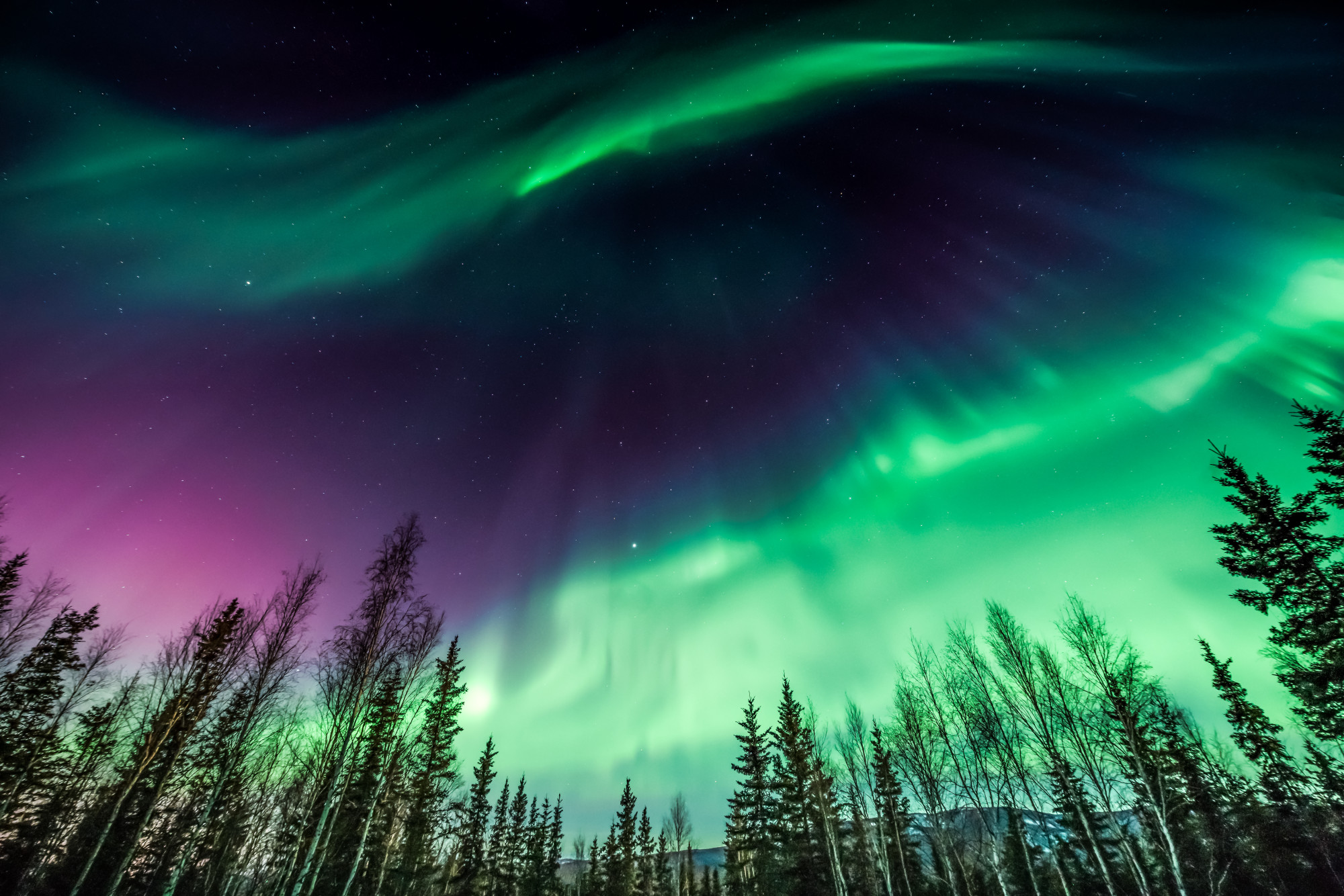 Hunting, fishing, seafood, the Northern Lights, mountains, lakes, nature...you name it and Alaska has it. Not only does Alaska boast some of the most gorgeous scenery in the country, but it's also affordable to move there and live there.
If moving to Alaska is something that you've been kicking around, read on for 9 reasons why you shouldn't put off a move to Alaska any longer.
1. Real Estate Is Affordable
Although the cost of living can be high, due to the distance that most groceries and other items must travel to get there, real estate is more affordable. In fact, the average home price in Alaska is $327,078.
Whether you want a rural area without the hustle and bustle of a populated city or a larger city or town with lots of amenities, Alaska has something for you.
For houses in the southeast part of Alaska, check out our real estate listings.
2. You Can See the Northern Lights
The Aurora Borealis, or the Northern Lights, are best seen from the northern hemisphere, including Alaska. The Northern Lights happen when electrically charged particles from the sun collide with gaseous particles in the Earth's atmosphere.
This collision results in a bright green, pink, blue, and purple light show in the sky. The best place to view the Northern Lights is away from the city, in an area with little to no light pollution, clear skies, and no precipitation. The best time to view them is between September and April.
3. The Alaska Permanent Fund
The Alaska Permanent Fund dividend is paid to every resident of Alaska who has lived there for a full calendar year. The amount varies each year, but can range between $800 and has been as high as $2,000 in 2015. In 2019, the payment was $1,606.
The money comes from dividends from Alaska's mineral royalties and is meant to reward permanent Alaska residents and incentivize them to remain in the state.
4. If You Love the Great Outdoors
If you love the great outdoors, it doesn't get much better than Alaska. Take a hike in Denali National Park, go whale watching in Juneau, explore ice caves, go dog sledding, whitewater raft in the summer, or take a flight tour to see the glaciers. There are outdoor activities in Alaska that you won't find in any other US state.
We'd be remiss if we didn't mention the hunting and fishing in Alaska. You can hunt big game, such as bison, caribou, elk, and brown and grizzly bears, as well as smaller game, including grouse and hare.
If fishing is more your speed, you can fish in streams and views for salmon, trout, halibut, and crab.
5. It's the Land of the Midnight Sun
One of the many nicknames Alaska has is "Land of the Midnight Sun." This nickname comes from the nearly 19 hours of daylight that Alaksa enjoys during the summer. From late-May to late-July, the sky is light nearly all day long.
The longest day of the year is June 21, with almost 19 hours of daylight. If you love the outdoors and enjoying activities outside and don't want to stop because of darkness, Alaska is the place for you.
6. It's Beautiful
It's hard to beat the beautiful scenery of Alaska. From mountains, to coastlines, to volcanoes, Alaska has it.
The snow-covered peaks of Denali National Park are likely to be recognizable. The Aleutian Islands, a chain of islands off the coast of Alaska, include 14 volcanic islands and an additional 55 islands.
Not only does Alaska boast gorgeous scenery, but you can also see some of the most unique wildlife in the country like caribou, bison, seals, sea lions, lemmings, reindeer, walruses, and whales. It's also home to wildlife unique to Alaska, including the Aleutian cackling goose, the Kodiak river otter, and the Prince of Wales flying squirrel.
7. No State Income Tax
Although the cost of living might be a bit higher, Alaska doesn't have a state income tax, which helps offset this higher cost. The lack of state income tax combined with the Permanent Fund payment makes it easier to afford the increased cost of goods and other things in Alaska.
8. It's a Slower Way of Life
Alaska is a much slower way of life than you might find in big cities. The pace of life is calmer and there is less inclination to rush around. It's pretty laid back and it's one of the many things that attract new residents.
There is also a subsistence way of life in many areas, where native communities live off the land and eat what their ancestors ate, often from hunting and fishing.
9. Creative Transportation
There's only four roads in the Alaska highway system and many areas of the state you can't even get to by car, so transportation in Alaska has to get creative by necessity!
In remote areas, sled dogs are used in the winter to get around. Snowmachines (think snowmobiles) are hugely popular and floatplanes are necessary to explore the more remote areas of the state.
Ferries are another popular, and necessary, mode of transportation. The state even operates the Alaska Marine Highway Service that takes you to 33 different ports throughout Alaska.
Don't Delay, Plan Your Move to Alaska
Have we convinced you to make the move to Alaska yet? This list only has 9 reasons why you should make the move, but there are countless more. Once you experience Alaska, we think that you'll never want to leave.
If you've made the decision to move, we are here to help you with your real estate needs. Contact us today for your real estate needs in Juneau and Southeast Alaska.